Garage Door Repairs, Service & Maintenance
Maintenance for Garage Doors And Garage Door Openers
Have your garage door repair done the right way – the first time –
here in the Greater Fort Wayne area.
Did you know we were the first garage door company in Fort Wayne to offer same day service? It's true!  Since 1974, we've provided the best repair services around by fixing what you need in a timely manner, for an affordable price.
Unlike some "other" companies, our technicians are not paid on commission and never push you to approve unnecessary repairs. We do business the old fashioned way – with honesty, integrity and hard work we stand behind 100%. Our only goal is to make your door work well!
Don't invite some guy with a truck but no address into your home – you need a trustworthy professional! Garage doors and garage door openers are simple to use, but complicated inside. You need a skilled technician to service and repair them properly. At Fort Wayne Door, our experienced, expert service technicians have all the training and equipment needed to keep your garage doors and garage door openers running smoothly and reliably.
Fort Wayne Door provides  Emergency  garage door repair service when you need us the most.
No matter your problem, we can quickly diagnose the situation and get your garage door working again – maybe even better than new! From broken garage door springs and cables to troublesome openers and dead remotes, we can fix just about anything that stops your door from opening.
If repairs would not be cost-effective, we'll tell you – honestly and openly – so you can make the right decision for you, whether you have us fix your damaged door or replace it with a great, new garage door.
We are the local dealer for Wayne-Dalton doors and Lift Master openers, parts and accessories, and we can service and repair *any* quality brand of door or opener – whether chain, belt, side-mount or screw – quickly and professionally. Nobody does it better!
From fixing broken springs to replacing garage door sections, if your door needs work, we're the people to call.
So call us today to schedule your garage door service, or ask for a FREE estimate to replace damaged doors or panels.
Click Here or Call 260-483-5600!
3203 Clearfield Ct, Fort Wayne, IN 
Preventative Maintenance & Lube – Free with every service call!
Yes, we sell directly to consumers!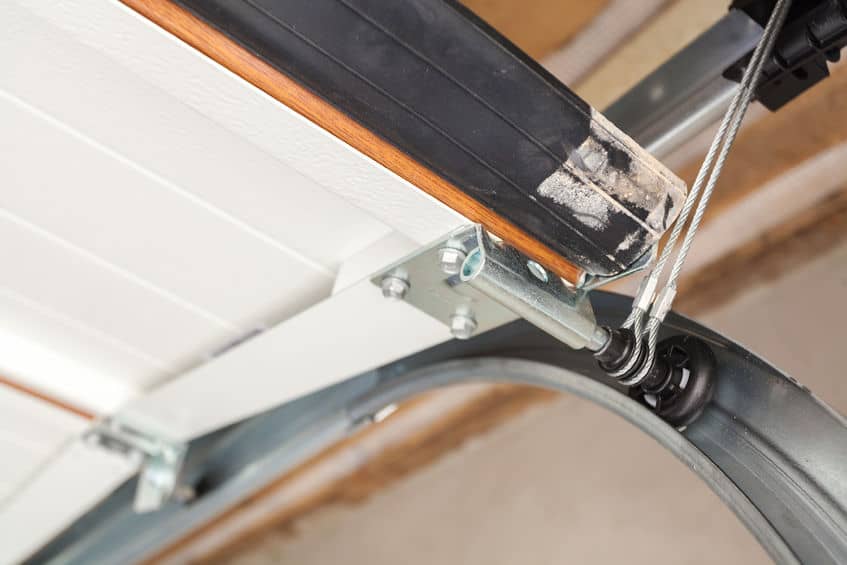 Everything you need to keep your garage door
looking and functioning at its best:
Complete Garage Door and Opener Repairs
Preventative Maintenance (PMI) Service
Broken Spring Repair
Torsion Springs
Extension Springs
Garage Door Cable Repair
Operator Gear Replacement
Diagnose and Fix "Wacky" Behavior
Garage Door Replacement
Garage Door Panel Replacement
Photo Eyes
Logic Boards
Lightning Damage
Weather Seal
Retainers & Astragal Bottom Seals
Vinyl, Clip-on & Nail-on Side Seals
Buttons & Wall Control Stations
Tracks & Struts
Rollers & Hinges
Brackets & Fixtures
Plates & Bearings
Drums & Pulleys
Belts & Chains
Antennas and Receivers
Capacitors, Handles & Locks
Remote Controls, Openers and Wireless Keypads
Our Shop: 3203 Clearfield Ct Fort Wayne, IN 46808